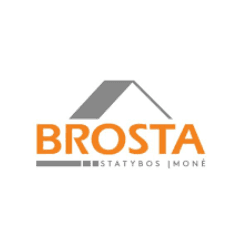 UAB Brosta
Construction, Utilities and Contracting
Location:
Stonų, Raseiniai, Lithuania
Company Size:
136 Employees
Mean Salary men/women:
1896.05 / 2194.41 EUR
Company overview
UAB "Brosta" is a certified construction company whose main activity is new construction, building renovation, repair services and design. The company is successfully expanding and developing its activities throughout Lithuania. They pay a lot of attention to the quality of work, the introduction of new technologies, the qualifications and professionalism of the staff. The company employs certified specialists, building construction managers who have certificates from the Ministry of Environment of the Republic of Lithuania.