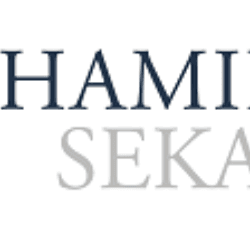 UAB "SEKARGAS HAMILTON"
Other
RN: 141363732
VAT: LT413637314
Location:
Naikupės g., Klaipėda, Lithuania
Company Size:
80 Employees
Mean Salary men/women:
2773.69 / 1758.66 EUR
Company overview
J.S. Sekargas Hamilton is a part of the international J.S. Hamilton group. We are providing cargo inspection, pest control and laboratory testing, certification and consulting services in the Baltic States. We have been operating stably and successfully for more than 26 years. We are certified according to GAFTA Analyst, GAFTA Fumigation, GAFTA Superintendent, FOSFA International and ISO 9001. Our laboratory tests are carried out in a new laboratory accredited according to LST EN ISO/IEC 17025:2018 standard.