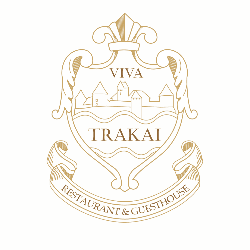 UAB Trakų rezidencija
Accomodation, Food Service and Hospitality
Location:
Galvės, Trakai, Lithuania
Company Size:
12 Employees
Mean Salary men/women:
723.08 / 744.37 EUR
Company overview
The Georgian restaurant "Viva Trakai" is famous for its carefree provincial atmosphere, delicious food and a large selection of drinks. Everything is here for guests to have a comfortable and good rest. "Viva Trakai" is a cozy guest house in the style of Provence, located in front of Trakai Castle. Exceptional scenery, subtle atmosphere, elegant interior and, of course, comfort... Guest house "Viva Trakai" enchants with subtle and non-committal luxury, so it's really good to rest here. Guest house "Viva Trakai" has an excellent ratio of quality and luxury.
Company gallery