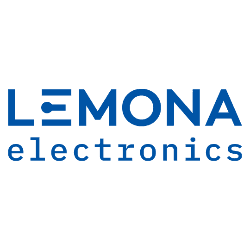 LEMONA electronics
Wholesale Trade
Location:
Raštikio g. , Kaunas, Lithuania
Company Size:
169 Employees
Mean Salary men/women:
2630.55 / 2284.32 EUR
Company overview
ELECTRONICS EXPERTS THAT SPEAK  YOUR LANGUAGE Since 1992, Lemona Electronics has been the go-to  partner of successful companies that choose to grow  through innovation. From a wide selection of electronic  products, to custom solutions, to honest advice you  get it all in every branch you visit, be it Lithuania, Latvia,  Estonia or online. We are here to be your trusted  technology expert that will help you put your business  on the map of the future.