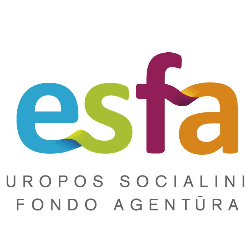 ESFA
Public Administration
Location:
M. Katkaus g. , Vilnius, Lithuania
Company Size:
172 Employees
Mean Salary men/women:
2248.75 / 2561.46 EUR
Company overview
We are an organization that wants the European Union's investments aimed at the people of Lithuania to be used meaningfully and properly. For the second decade, we have been actively contributing to the development and growth of our country. Today, our team employs almost 200 competent specialists who have accumulated the baggage of valuable experience. We always strive to be an organization where it is easy for the client and good for the employee.