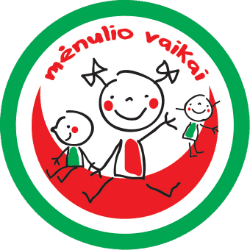 Viešoji įstaiga "Mėnulio vaikai"
Education
Location:
Šermukšnių g., Vilnius, Lithuania
Company Size:
14 Employees
Company overview
We are a private kindergarten in the very center of Vilnius city, located on Šermukšnių Street, near Lukiškių Square. Our main goals are to educate children, giving them the opportunity to develop spiritually and physically, to form the main personality traits: diligence, honesty, love for people, nature and the Motherland. We aim to introduce children to the world of traditions and customs, spiritual values ​​and art, as well as to strengthen the interaction between families and our kindergarten. When raising children, their needs, hobbies and interests are especially important to us, so we always try to take them into account in order to maintain a close relations.