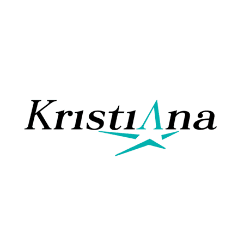 Uždaroji akcinė bendrovė "KRISTIANA"
Retail Trade
Location:
Gedimino pr, Vilnius, Lithuania
Company Size:
122 Employees
Mean Salary men/women:
1862.57 / 1589.89 EUR
Company overview
Kristiana is an exceptional quality perfumery and cosmetics for her and him. Here you can find everything your heart desires, from the most luxurious perfumes and highly effective creams made using nanotechnology to natural organic cosmetics or fine everyday soap, from playful crystal jewelry to name watches. Only here will you find the biggest choice, the best service, the most valuable advice and the most enjoyable environment that you would like to come back once you come. Kristiana - part of your life!