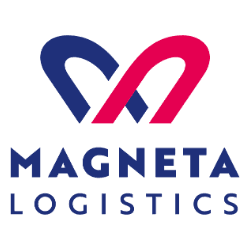 MAGNETA LOGISTICS, UAB
Transportation and Storage
Location:
Jankiškių g., Vilnius, Lithuania
Company Size:
115 Employees
Mean Salary men/women:
1303.84 / 2157.25 EUR
Company overview
MAGNETA LOGISTICS has been a reliable logistics partner for more than 14 years. We transport full and partial, oversized, small, refrigerated and dangerous cargo with all types of semi-trailers in Europe and the CIS. We are constantly looking for the most efficient routes, combining our transport and forwarding solutions, so we choose us as flexible and reliable logistics partners. We have gathered a large team of reliable professionals, many of whom have been working with us since the beginning of the company's establishment. Therefore, despite the changes in the market, we stably provide all logistics services.