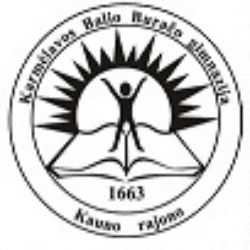 Kauno r. Karmėlavos Balio Buračo gimnazija
Education
Location:
Vilniaus , Kauno r., Lithuania
Company Size:
103 Employees
Mean Salary men/women:
1714.01 / 1788.98 EUR
Company overview
We are the 'long" gymnasium. The lessons start at 8.30. The seventh lesson finishes at 15.10. The students can choose German, French, or Russian languages as the the second language. Our gymnasium specializes in international projects managing and coordinating and work with reemigrant students. For Lithuanian language, English language and mathematics lessons our students are divided into three different levels groups according their skills and motivation. We all seek to create a positive microclimate in our school.