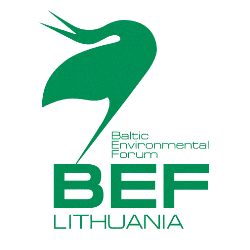 VšĮ Baltijos aplinkos forumas
Other
Location:
Kalvarijų g., Vilnius, Lithuania
Company Size:
17 Employees
Mean Salary men/women:
2531.24 / 2135.69 EUR
Company overview
Our main activity is nature and environmental protection. Funding for the implementation of various nature conservation ideas is achieved through project preparation and participation in both national and international project competitions. We also provide consultancy services or volunteer initiatives. Although we are a small organization, we already have a lot of experience in various areas of nature conservation. Currently, our main areas are biodiversity conservation, agriculture and environment, sustainable farming, rural development, management of hazardous chemicals, promotion of nature tourism, environmental education, environmental communication and social responsibility.